In the business landscape, one thing is crystal clear: Success hinges on continuous evolution. To stay ahead of the competition, enterprises must be smarter, faster, and leaner. In such a fast-paced environment, having the right tools and support to enhance your business processes is crucial.
iTMethods' Atlassian Managed Services goes beyond being a mere support service. It's a comprehensive partnership designed to maximize your Atlassian tools' potential and revolutionize your team's productivity. With expert administration, dedicated support, and functional enhancements, iTMethods is the partner you need to navigate the digital transformation journey with confidence and efficiency.
Discover the iTMethods Atlassian Managed Services Advantage
The Atlassian suite of tools has become a cornerstone in many organizations for project management, software development, and IT service management. To fully harness the power of these tools, deep expertise and understanding are necessary. This is where iTMethods shines with our Atlassian Managed Services, offering not just expert Administration and Support, but also Functional Enhancements, through our various subscription plans.
"Partnering with iTMethods has been a game-changer for our organization. Their team took the time they needed to really understand our unique business needs and challenges. They optimized our Atlassian tools, introduced automated workflows, and rolled out functional enhancements that have significantly boosted our operational efficiency. Their round-the-clock support, coupled with their proactive administration, has given us the peace of mind to focus on our core business objectives without worrying about IT issues. Their monthly service reports have provided us with invaluable insights to further streamline our processes. What truly sets iTMethods apart, though, is their commitment to our success. They didn't just provide a service; they became an integral part of our team, helping us reduce overall costs and elevate productivity." - Head of DevOps, Global Broadcasting Company
Flexible Subscription Offerings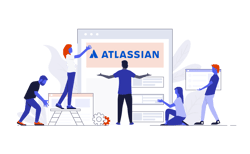 iTMethods' Atlassian Managed Services subscription plans are designed with predictability in mind. With three distinct subscription plans on offer, businesses can choose the level of service that best fits their needs. This comprehensive approach eliminates unexpected costs and allows for more effective financial planning.
Each plan comes with a well-defined set of services, from expert administration to functional enhancements and much more. As your organization evolves, you can easily switch between the plans, ensuring your Atlassian tools usage aligns with your business growth. Check out our subscriptions plans to learn more.
Comprehensive Onboarding and Expert Support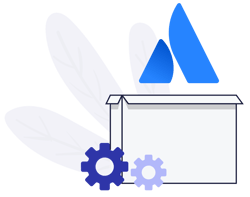 Every successful journey starts with the first step, and for iTMethods, it's a thorough onboarding discovery and assessment. Our team of Atlassian-certified professionals works with your organization to understand your specific needs and challenges. This initial assessment lays the foundation for a customized and efficient administration of your Atlassian tools.
Throughout your journey, you'll have access to the Atlassian Managed Services portal and the support of a dedicated Customer Success Manager. These resources ensure a seamless service experience, with authorized named users for your organization and robust SLAs for predictable service quality.
Robust Ticket Liaison Support and Administration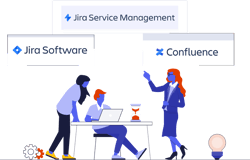 With iTMethods, you're not just getting support for Atlassian tools, but also for third-party apps integrated with your Atlassian suite. Our team will serve as your ticket liaison, handling configuration issues, break/fix scenarios, and functional enhancements.
Additionally, we offer user and organizational administration services, so your internal team can concentrate on strategic tasks, while iTMethods takes care of the daily admin work.
Monthly Service Reports and Business Requirement Definition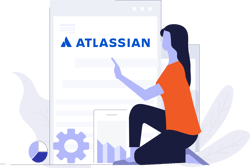 Keeping you informed and aligned with your business goals is our top priority. Our monthly service report provides insights into how your Atlassian tools are performing and the value they're driving for your business.
Additionally, our team will help you define business and technical requirements to ensure your Atlassian tools are configured optimally for your organization's needs.
Atlassian License Management
iTMethods also takes the complexity out of Atlassian License Management. Whether it's new licenses, renewals, or upgrades for both Cloud and Data Center, iTMethods can manage it all, saving you time and effort.
In conclusion: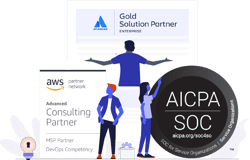 Our Atlassian Managed Services provide expert Administration, Support and Functional Enhancements subscription offering designed to optimize your Atlassian tools, reduce costs, streamline your workflows, and enhance your team's productivity with ease!