Our Continuous Integration/Continuous Delivery (CI/CD) pipeline services, designed to unlock superior software delivery for your team. In our tech-saturated world, maintaining an efficient CI/CD pipeline is crucial—it's all about staying a step ahead. And that's where we come in.
Our mantra? Flexibility and customization. We mold our services around your unique needs, no matter where you are on your journey. We've partnered with popular tool providers like CloudBees, GitHub, GitLab, and Jenkins to give your team the most flexible support possible. From comprehensive assessments to meticulous strategy, design, implementation, and ongoing support, we are with you every step of the way.
Our Approach
Assessment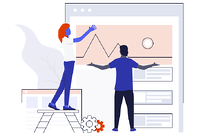 Assessments are our first touchpoint. We take a deep dive into your current CI/CD pipeline, looking for areas of improvement, and understanding your development goals, technical limitations, and stakeholder expectations. This information fuels our ability to handpick the best CI/CD tools for your specific needs.
Strategy & Design



Next up, we draw up the roadmap for CI/CD adoption, tailored to align with your goals, IT strategy, and chosen tool's potential. We suggest the best strategies to build a scalable, maintainable CI/CD pipeline, blending it seamlessly with your existing workflows.
Implementation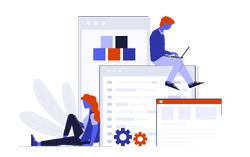 Implementation is where we bring this plan to life. We work alongside your team to choose, set up, customize, and maximize the most suitable CI/CD tool. Our focus stays on developing and automating stages within the pipeline and ensuring it's tested against your security and compliance standards.
Ongoing Support Services



Once we've got your CI/CD pipeline up and running, we're not done yet. Our support services include continual troubleshooting, regular assessments to keep up with your evolving needs, and keeping your CI/CD tools updated and compatible with the latest versions.
Key Benefits of iTMethods' CI/CD Services and Ongoing Support
Choosing iTMethods pays off in several ways:
Customized Solutions
We specialize in crafting CI/CD solutions that fit your team like a glove, using the best tools out there. We help your team hasten the CI/CD integration process, delivering streamlined software delivery sooner and with top-notch security and compliance maintained throughout.
Improve Performance
But we offer more than just CI/CD pipeline services. We boast a robust DevOps and Cloud services platform that empowers your team to reach peak performance. Hosted securely in the cloud, our DevOps platform enhances collaboration and expedites development cycles, ensuring efficient, high-quality software delivery.
Elevate DevOps with Modern Tools & Expert Management
Embrace modern DevOps tools with us—we'll help increase productivity, cut costs, and keep you updated with the latest tools and features. With our experts hosting and managing the solutions, your team can focus on what they do best. We offer our platforms as single-tenant SaaS or managed customer VPC, giving you full control and alignment with your business needs.
Security & Compliance
Security and compliance are paramount to us. Our cloud ensures your deployments are secure and integrate seamlessly, maintaining stringent enterprise controls. What sets us apart? Our unwavering commitment to our customers. We are driven by the desire to innovate and deliver solutions that exceed customer expectations.
Conclusion
In short, our comprehensive services and powerful DevOps and Cloud platform give your development team a formidable boost. We're here to help you modernize, streamline, and stay competitive.
Now that you've seen the benefits of iTMethods' CI/CD pipeline services, why not experience them first-hand? The moment to level up your software delivery process is here. Join forces with us, and let's embrace the future of software development together.
Contact iTMethods today and unlock a world of possibilities with superior software delivery. Don't wait—your journey to unparalleled efficiency and productivity starts here.