In the world of DevOps, Infrastructure as Code (IaC) is transforming the way businesses manage and provision their IT resources. At iTMethods, we offer tailored IaC services and ongoing support to help teams rapidly implement and maintain their IaC technologies, integrating them effectively with their DevOps and Cloud strategies.
Our Approach to IaC Services
Our phased approach to IaC is designed to meet the unique needs of businesses at any stage of their IaC journey.
Assessment
We start by analyzing the current state of your infrastructure, identifying areas for improvement and opportunities for IaC implementation. We then work closely with you to understand your business objectives, technical constraints, and stakeholder expectations.
Strategy & Design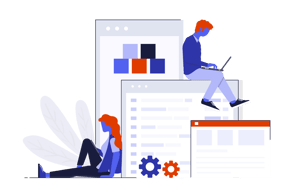 We develop a roadmap for IaC adoption that aligns with your business goals and IT strategy. As part of this, we design a scalable and maintainable IaC architecture using HashiCorp Terraform and Red Hat Ansible best practices. We also define processes for integrating IaC solutions with existing CI/CD pipelines, monitoring, and security tools.
Implementing IaC Solutions
We install, configure, and customize Terraform and Ansible based on the IaC strategy and design. Our team writes Terraform configurations and Ansible playbooks to automate infrastructure provisioning and configuration management. Once we've developed the code, we test it, verify infrastructure consistency, and validate it against security and compliance policies before integrating the IaC solutions into existing workflows.
Ongoing Support
Our support doesn't end with implementation. We offer comprehensive technical support, conducting regular assessments to ensure alignment with evolving business needs and best practices. We also keep your Terraform and Ansible systems up to date and ensure IaC code compatibility with newer versions.
Key Benefits
Working with iTMethods provides you with expert guidance from experienced IaC practitioners. We implement tailored IaC solutions that meet your unique business needs and objectives. Our approach accelerates IaC integration, enabling you to reap the benefits of automation sooner. Moreover, we prioritize risk mitigation, ensuring the highest security and compliance objectives are implemented and maintained throughout your IaC lifecycle.
In Conclusion
In the swiftly changing landscape of DevOps, iTMethods is leading the charge in using Infrastructure as Code (IaC) to transform the way businesses handle IT resources.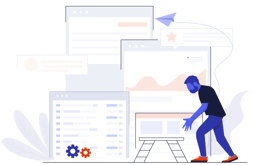 From initial analysis and roadmap creation, to the implementation and maintenance of scalable IaC architecture, our team at iTMethods works closely with clients at every stage of their IaC journey. We ensure that your infrastructure is not only efficient but also secure and compliant, adhering to the best practices set by industry leaders like HashiCorp and Red Hat. The benefits of partnering with iTMethods include expert guidance, bespoke IaC solutions, accelerated integration, and a strong focus on risk mitigation.
To tap into the transformative power of IaC and elevate your business's IT strategy, reach out to iTMethods today and begin your IaC journey.